Time on the River, competition shortlisted, 2020
Floating piers and gallery, Sunyoo island, Seoul, 선유도 보행잔교 및 수상갤러리
4th prize, 장려상

수직적으로 도드라지는 랜드마크가 아닌 한강표면에 수평적(Horizontal)으로 펼쳐져, 강심에서 수변공간과 도시풍경을 경험 할 수있는 새로운 랜드마크를 제안한다. 강표면에서 부유(floating)하는 거대한 원형 디스크플레이트는 계절별로 다양한 시민이벤트, 인터렉티브 미디어아트(Interactive media art)가 펼쳐지고 공유되는 새로운 장소(Place) 이다.
한강 Memory and experience
한강은 계절의 변화, 시간의 흐름에 따라 시민들에게 여러 용도로 사용되어 왔다. 특히 기후변화 이전시대 겨울철에 '한강 결빙'이 오면, 한강의 표면은 시민들에게 새로운 장소가 되었다. 단순히 바라만 보는 것이 아닌, 강의 표면을 걸으며 경험하는 한강은 시민들에게 도시의 풍경(landscape)을 인식하는 범위를 확장했다.
River Disks와 Floating Gallery는 기존 선유도 공원으로 부터 연장되어, 한강 표면 가까이에서 연속적으로 걸으며 강심에서 주변 풍경을 경험하고, 다양한 시민이벤트가 가능한 장소이다.

Time on the River from Heech on Vimeo.
Time on the river, Sunyoo island, Han river, Seoul
Modular Floating Piers and Gallery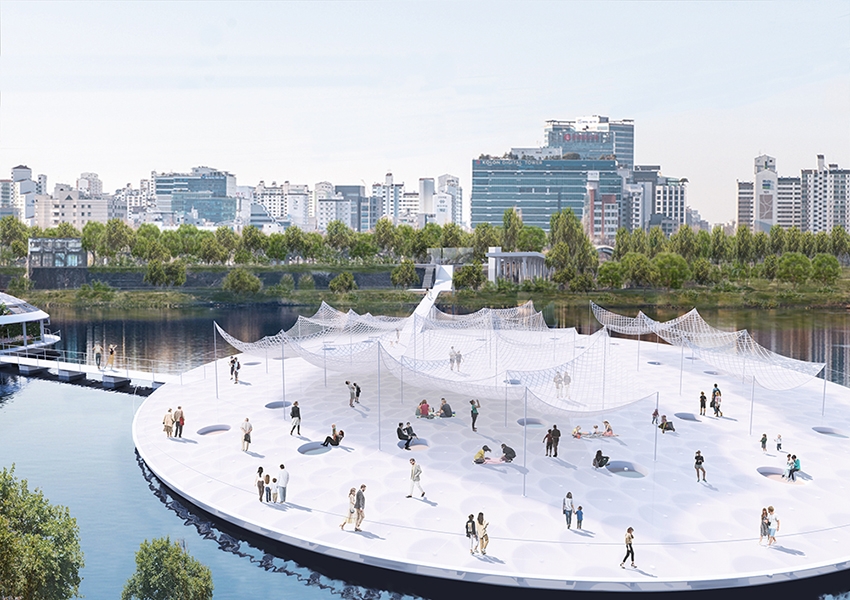 River Disk in Summer, Han river, Seoul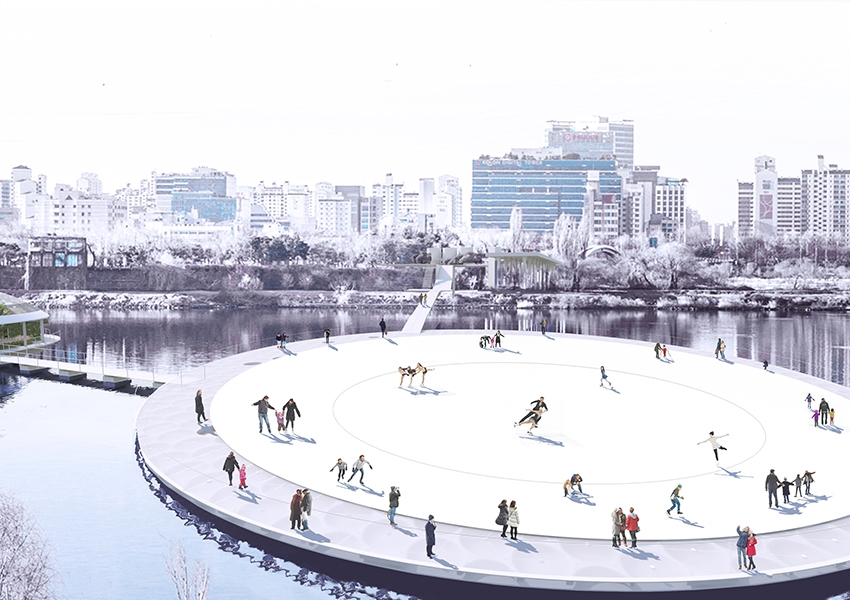 River Disk in winter
Skating ice rink on the river, by using synthetic ice rink system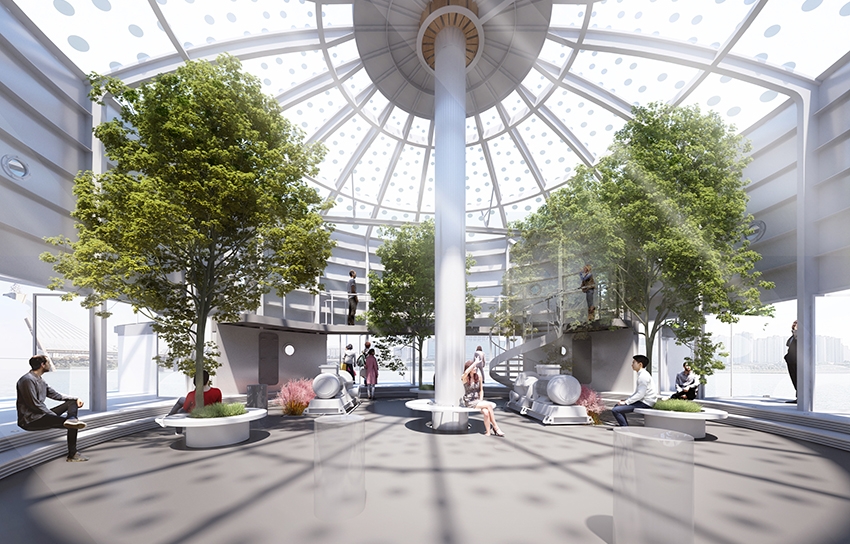 Floating Gallery
Old Barge renovated into floating gallery, expressing unique interior space of naval engineering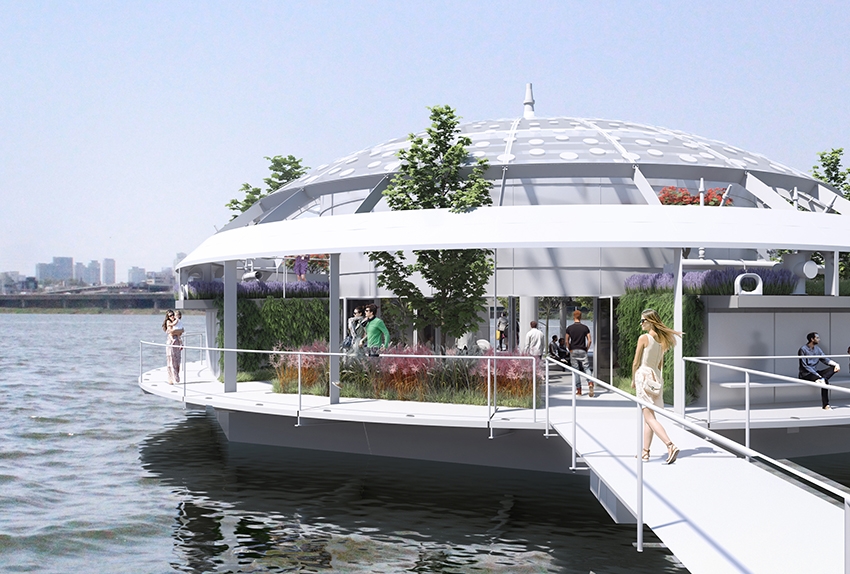 Floating Gallery front view

Long section
walking through the surface of the river, from Sunyoo island